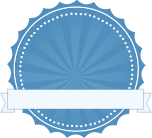 8,446
Certified reviews
Powered by YOTPO
Save More with popular combo packs
Shop by Most Popular Printer
Save on Ink and Toner From Carrot Ink
Popular Printers at Сarrotink
WHY CARROT INK?
The answer is simple: Price, Quality, and Service. We call them the Big Three.
Since 1998, we've offered the cheapest prices on remanufactured and compatible printer ink cartridges anywhere in the world. Period. Most of our cartridges are priced 50-60% less than their brand-name counterparts, and some are priced up to 80% less.
Our ink cartridges deliver beautiful, smudge-free printing for all of your photos and documents. We use a special blend of proprietary printer ink and the end result is output so sharp and so distinct, you'll think you're looking at a masterpiece. Even if all you've printed is a one page bank statement. We're so sure you'll love our cartridges, we back them with a 1-year warranty and money-back guarantee.
At Carrot Ink, we have the world's friendliest customer service reps. They ship your order fast, and they're always available to take your phone call, email, or chat. If you're considering making a switch to cheap printer ink and remanufactured cartridges, give us a call. We'd love to talk with you.
Cheap prices, high quality, friendly service. What better motto could a company have?
Get your wallet in sync, get your printer in sync, get your life in sync, at Carrot Ink.